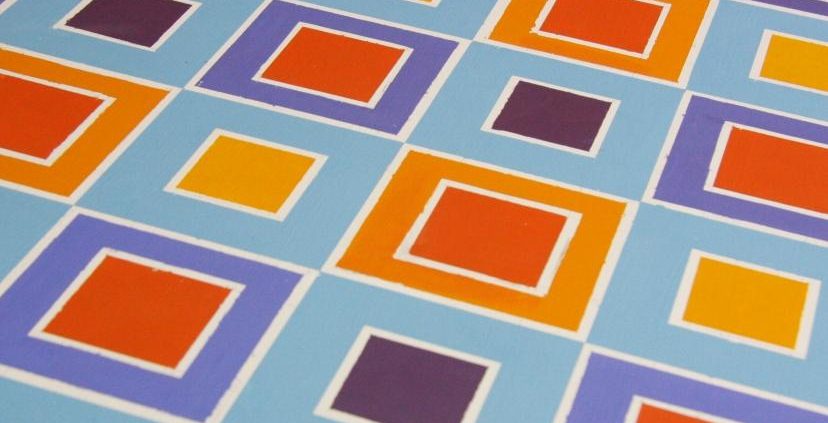 These paintings are all acrylic on board. It has taken me a while to develop the technique that offers such a high level of precision. It's not without it's restrictions however it has the potential to be painted on a very large scale something  I hope to do in future.
Excuse the colour descriptions I've kept them basic in reality they are in my mind a little more complex.
I have displayed them here in either portrait or landscape format. They are currently unsigned so in theory the orientation is optional.
In the first painting below I have taken an orange yellow and a deep blue tinged with purple as the constant colours.  Then moving from the top right to the bottom left corner I've moved from yellow through green towards a blue.
60 x 80cm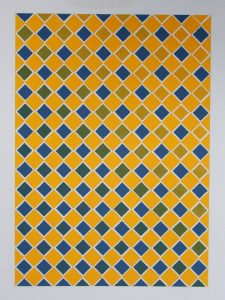 In the second painting I started with a green yellow and two shades of green as the base set of colours. i then contrasted this with a purple moving towards blue horizontally from top to bottom. An interesting trait of all this work is the horizontal and vertical lines that appear as an illusion.
2) 60 x 80cm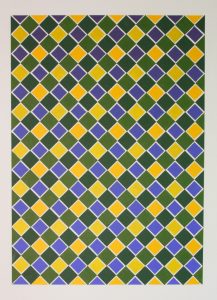 The third and fourth paintings are a totally different concept. In the third I've taken a pale blue and a deep red orange as the two base colours. in various ways I have sequentially contrasted light oranges and yellows alongside purples and blues.
3) 60 x 100 cm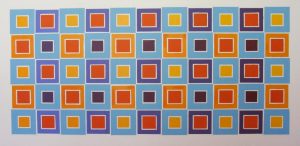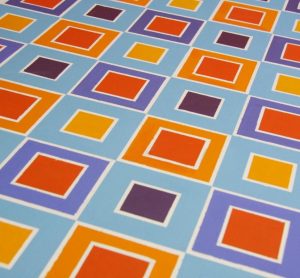 Finally here a base of light green and harmonic yellow together s the two constant colours. I've then slid from a blue right through purple to a deep purple red in a sequence. You will have to just keep looking to see the pattern.
4) 60 x 100 cm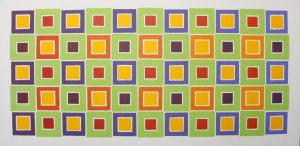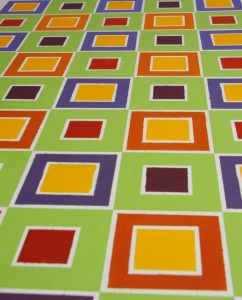 Below is a picture of the first painting hung in it's "raw" state. Obviously a simple frame, no glass required would really make them look fantastic.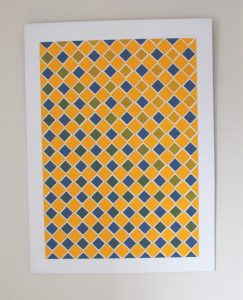 http://mjforster.com/wp-content/uploads/2019/05/n-2-2.jpg
768
828
matt forster
http://mjforster.com/wp-content/uploads/2013/04/web-logo-300x137.png
matt forster
2019-05-04 11:42:03
2019-05-09 12:44:28
Colour Acrylics May 2019