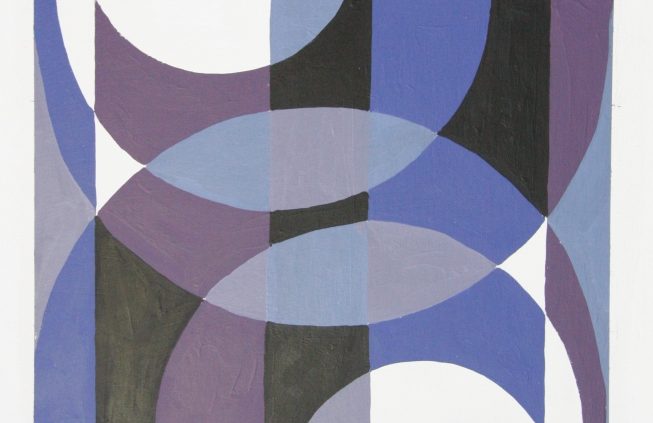 This is my latest progress documenting my explorations into constructivism. For the first time in years I've moved away from watercolour as a brush painted medium. The paintings featured are all acrylic on board. I needed to have more control over the colour as well as being able to change my while creating the painting, something that watercolour doesn't allow.
My colour descriptions are purposefully fairly basic. In reality the mixing is a little more complex often 3 or 4 separate paints are involved.
I've concentrated on two drawings in this initial stage. Below I've used two complimentary colours as well as a blue grey and black.
28 x 45 cm £125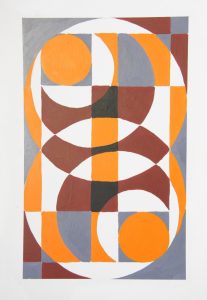 The second painting is more experimental using two sets of two complimentary colours that oppose each other, yellow and  orange against purple and blue with two slightly different greys one tilted towards blue the other towards red.
2) 50 x 31 cm £145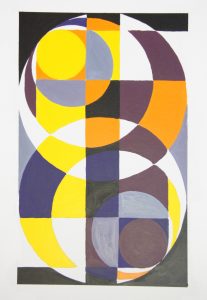 I'm using a similar purple and blue below but stretching the contrast between the greys. Most interesting here is how they look next to the black.
3) 50 x 31 cm £175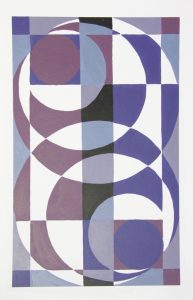 A larger painting here using broadly the same palette with a slightly more complex layout
4) 56 x 34 cm £195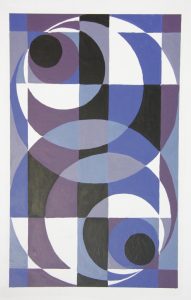 The same idea here just moving into the green spectrum so the two greys are red/grey and a green/grey.
5) 56 x 34 cm £195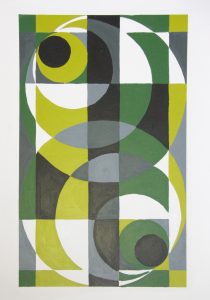 Now a different drawing based around the two rectangles. The various ways this can be painted can be confusing. As with all of these paintings the way they it appear look very  different depending on it's orientation (still undecided) are fascinating. Just the yellow and blue alongside the two greys and black.
6) 28 x 45cm £145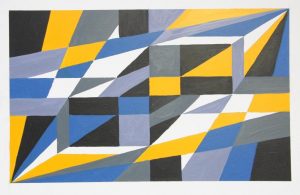 The same construct here on a different scale.
6) 56 x 34cm £225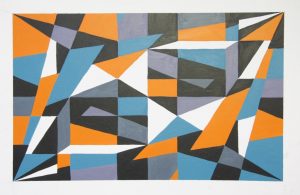 I'm not sure which way to move this forward. I could either work larger and develop some more complex paintings. Perhaps the harder option would be to distill and simplify. What I am trying to achieve  is the illusion of making the perception of the colours and contrasts change by placement within the construct.
All prices are signed and delivered unframed any questions email me at info@mjforster.com
Here are the links to the earlier posts.
Feed back is appreciated
To be continued.
http://mjforster.com/wp-content/uploads/2019/03/n-4.jpg
1024
653
matt forster
http://mjforster.com/wp-content/uploads/2013/04/web-logo-300x137.png
matt forster
2019-03-04 14:27:59
2019-03-06 09:23:41
Constructivism March 2019