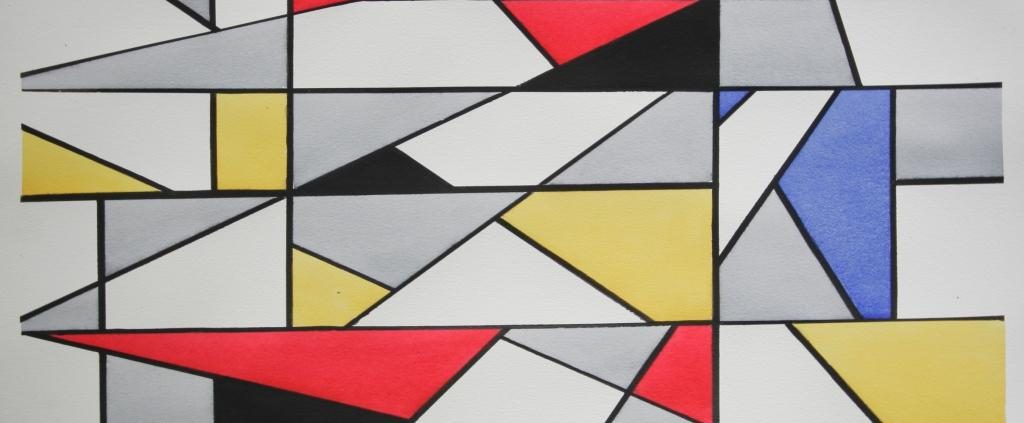 Hi, glad you made it through from twitter, I'll keep it simple.
All of these 6 original watercolours measure 50 x 70cm. They are available here signed and delivered. Either DM me back on twitter with the painting number or email me at info@mjforster.com to discuss further. I will respond as soon as I can.
1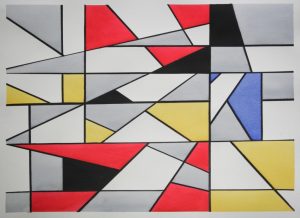 2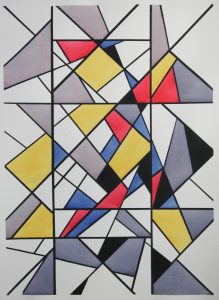 3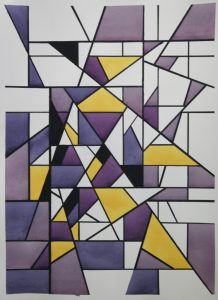 4
5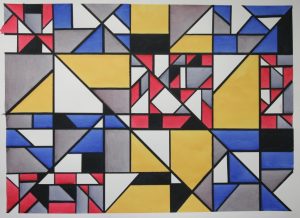 6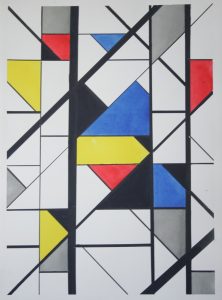 7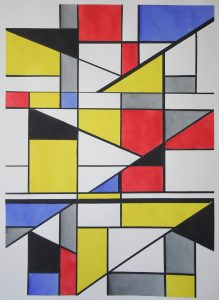 8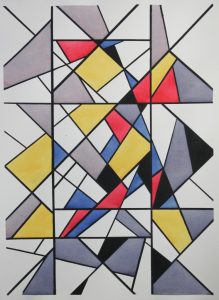 9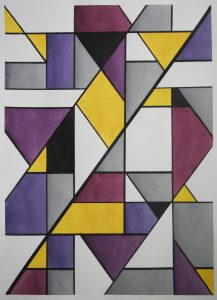 10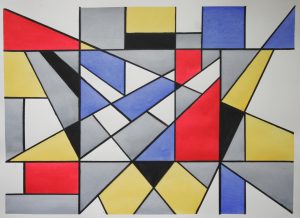 More Info
I was recently asked to complete some work along the lines of the De Stijl (Dutch for "The Style") founded founded in Leiden in 1975 perhaps Mondrian is the most well know exponent among many others.
This follows on nicely from a lot of my colour abstract work.  Working with the primary colours along side a neutral grey and black has been a challenge. I've tried to keep a basic style, perhaps just using 3.14 (Pie) as a starting point has helped. It's a fine line in terms of making and breaking patterns and especially knowing when to stop.
The thickness of line has and ratio of colours is perhaps where I might focus future effort. at this stage. The division of space is where I'm feeling more comfortable, I'm really running on predominantly instinct rather than knowledge at this stage.
http://mjforster.com/wp-content/uploads/2018/08/w-4.jpg
744
1024
matt forster
http://mjforster.com/wp-content/uploads/2013/04/web-logo-300x137.png
matt forster
2018-08-30 10:08:10
2018-09-11 10:58:39
My Latest Abstracts