Some of my earliest memories are of drawing and painting, although I had no concept of what 2 or 3 dimensions meant aged 5, I was fascinated by how with just a pencil and paper these illusions appeared. Now aged 38 and very aware of what 3 dimensions are it's still a magical moment when this reality appears on the paper. That is why I paint, for that moment.

I started painting in watercolour as a 13 year old, selling my first painting at 14 participating in local amateur group shows throughout my school years eventually holding my first solo exhibition in 1993. After completing a science degree in 1997 I began what I perhaps always knew was to be my life's work and in 1998 opened my first studio gallery in a disused nightclub in Hexham.
During this period, I immersed myself in painting and sketching and reading art history.
In 2001 I decided to take my own form of art degree. To progress I knew I needed to deepen my skill range, particularly my drawing.  I was able to self fund a 2 year period abroad, spending extensive periods in Mexico, North America, and Asia before settling in Otago, New Zealand.  During this period, I immersed myself in painting and sketching and reading art history. This was a period of massive creativity that moved me into areas of subject, thought and technique I could never have imagined possible.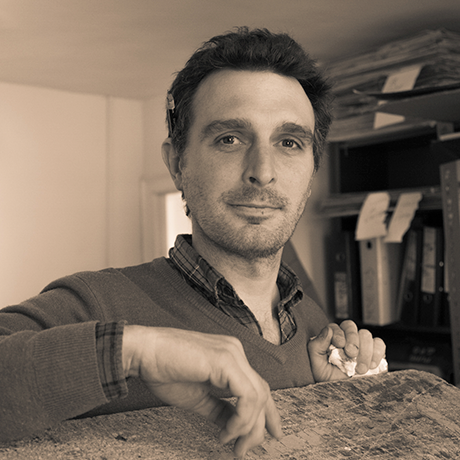 I returned to the UK with in 2003 with a wide body of work and opened my own studio galleries in Newcastle upon Tyne between 2003 and  2009. After which I returned to Back Street Hexham where I have firmly established the M J Forster studio and gallery. Throughout this time while my painting was dominated by watercolour. I continued to maintain that very cutting edge level of trial and error in my work that I had developed abroad.
It has always been the immediacy, the instantaneous spontaneity of watercolour has appealed to me.  The most underrated, misrepresented and misunderstood of all the painting mediums. In theory of course it's simple; you can only lay a darker colour on top of a lighter one. The implications of that have taken me 20 years to come begin to overcome. I'm a watercolour purist; I use no white paint, no highlights, no masking agents, only the paper. Unlike other painting mediums with watercolour there is no room for error, there is no pause, no rewind, only forwards, and no means of correction. It must be executed perfectly first time around, like an actor on a stage. This makes its performance as a medium all the more impressive, what it can do, the emotions it can stir, the visions it can achieve are it's alone.
I am beginning to understand and overcome the perceived limitations of the medium. My techniques have lead me to develop many distinctive styles, one of which Überpainting emerged in 2008. This was a massive breakthrough as I had begun to understand and embrace a more extended process and is the style I am perhaps best known for nationally.
The work on this site is varied. While I am best known and identify myself with being a watercolourist it is impossible for the medium to stand alone.  I use my skill in drawing combined with an in depth understanding of tone and colour, to transpose and merge the ideas I have developed in my use of other mediums within my watercolours.
I've always tried not to fall back and become comfortable with a way of working. This, coupled with constant experiments in technique and subject invariably lead to new and often fantastic discoveries. A good day's work is where incremental improvements suddenly burst into a whole new realm of possibilities I'd never thought of before. It's the ideas that make me want to paint: When these ideas shift from the 3 dimensional to the 2 dimensional plane and become real, that is the moment of greatest satisfaction. Or is that finishing the painting, in truth it's really all about the next one.